Save Time and Money with College Courses from Sophia
Take courses that transfer to Art Institute of Tampa for just $99/month
The Art Institute of Tampa has teamed up with Sophia to help you complete your degree potentially more quickly and affordably. We're excited to work with Sophia in an effort to provide more flexible opportunities for you to earn college credit.

The Art Institutes system of schools is offering the Art Grant: For every 12 credits earned (with continuous enrollment and other eligibility criteria met), you earn the grant (a tuition credit applied during the next successive academic quarter). Students who earn their first 12-90 credits at an Art Institutes school will earn the grant at up to 13% of tuition cost. Students who earn 91-180 credits will earn the grant at up to 23% of tuition cost; bachelor's degree candidates can thereby earn an average of up to 18% of their tuition cost.*

*based on tuition as of September 2019.

Financial Aid available to those who qualify.

Contact Us!
or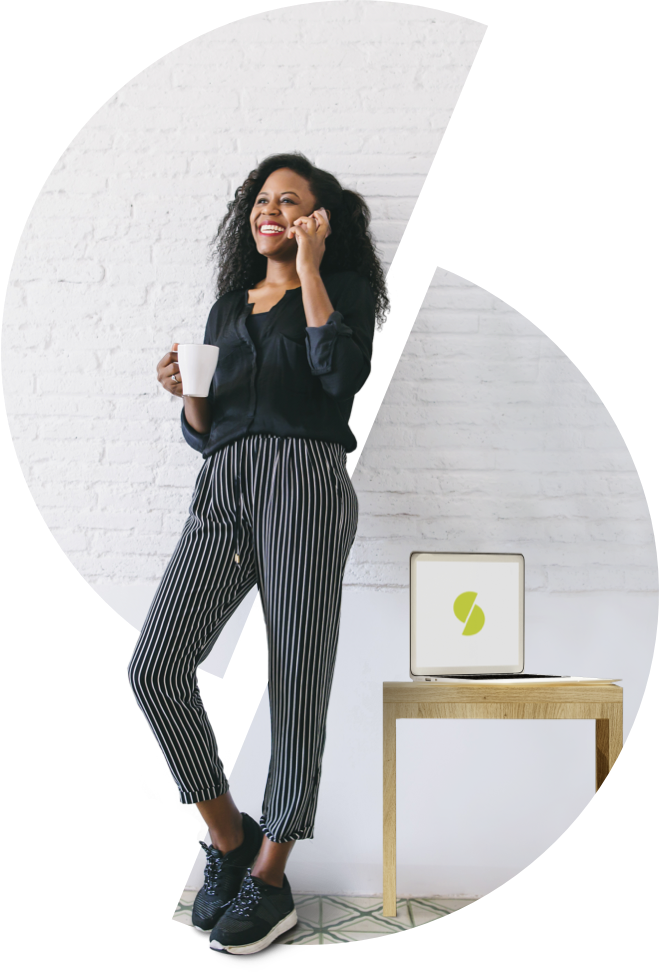 How It Works
Here's how Sophia works with your degree at Art Institute of Tampa.
01
Try Sophia for Free
Get started with a free trial and experience Sophia's smart, user-friendly courseroom. Sample as many of our college-level online courses as you'd like, get to know the instructors, and see if Sophia is right for you.
Tour the courseroom
Meet the instructors
Take the first quiz
Try for Free
You can skip this step and Become a Member right away.
02
Become a Member
Save time and money earning your degree when you become a Sophia member. Our online and on-demand courses help you knock out your general education requirements fast and on your terms.
Gain unlimited access
30+ on-demand courses
Only $99 a month
03
Take Courses
Take one or many of our highly-rated courses. Complete all the required assessments with an overall score of 70% or above and go onto the next one.
Take as many (or as few) as you want
Go at your own pace
Courses are pass-fail
04
Transfer Credit
When you complete a course, Sophia will send you an email with instructions on ordering your official transcript.

Membership Plans & Pricing
Try any course for free and when you're ready, choose a membership plan to get unlimited access to 30+ courses.
1 Month
You want to work quickly through one or two courses.
$99
4 Months
You want to knock out several gen eds over a few months.
$299
Best deal
12 Months
You prefer to work through courses at a slower pace.
$599
Courses
Select from Sophia courses that fit your degree program at Art Institute of Tampa.
Need help finding the right options? Contact a Sophia Learning Coach.
1-800-341-0327
Sophia Course
AI Tampa Course
Sem Credits
Rating
Business

CUA320 Introduction to Accounting Principles
3

19091

Any Fundamentals of Business Course
3

24190

IM3108 Project Management
3

22753
English and Communication

Social Behavioral Science Elective
3

21957

ENCA101 English Composition I
3

10542

ENCA102 English Composition II
3

5509

COMA112 Principles of Communication
3

4351

COMA205 Introduction to Popular Culture
3

26142
Humanities

Humanities Elective
3

3853

Humanities Elective
3

2157

ARHA125 History of Western Art I
3

26075

ARHA126 History of Western Art II
3

10380

PHLA211 Contemporary Moral Issues
3

21910
Math and Science

MATA101 College Algrebra
3

28590

SCIA125 Environmental Science
3

19308

SCIA105 Introduction to Anatomy & Physiology
3

28915

General Education Elective
3

22194

MATA314 Statistics
3

29310
Social Science

PSYA101 Introduction to Psychology
3

9806

SYGA200 Sociology
3

3118

ECOA108 Economics
3

3336

Social Science Elective
3

2019

HISA206 American History to 1865
3

28

HISA208 U.S. History from Civil War to Present
3

13
Other Courses

PSYA100 Metacognition andLearning Strategies
3

14820
Other Sophia Courses
Art Institute of Tampa has not formally confirmed credit transfer for these courses. Please contact the school for approval.
Sophia Course
Category
Credits
Rating

Business
3

913

Business
3

6657

Math
4

1370

Career Success
3

326

Humanities
3

797

Career Success
1

39850

English and Communication
3

3892

Math
2

4791

Science
1

260

Career Success
1

1607

Career Success
1

331

Science
3

1759

Science
1

143

Math
3

3759

Computer Science and IT
3

529

Science
3

4506

Computer Science and IT
3

765

Computer Science and IT
3

2049

Computer Science and IT
3

9489

Science
3

23

Science
1

2

Business
3

4145

Math
3

198

Business
3

12847

Business
3

3492

Language
3

1089

Language
3

177

Career Success
1

18593

Social Science
3

935

Social Science
3

106

English and Communication
3

11018

Career Success
3

229

Career Success
3

413
The Sophia Experience
А different way to learn. A smarter path to success.
Reviews
Our students love the freedom, flexibility and support we offer. See what they're saying about Sophia's courses.